Mercedes Benz 20 seats + driver
Momentálna vlajková loď spoločnosti. Počnúc značkou Mercedes Benz predstavuje tento malý autobus kvalitu a pohodlie na dlhých ale aj krátkych cestách. Okrem výborných jazdných vlastností vozidlo disponuje nasledovnou výbavou:
air condition
adjustable seats
guide seat
microphone
WiFi
TV and DVD
luggage trunk for hand luggage
luggage car trailer connectivity
Peugeot Boxer 16 seats + driver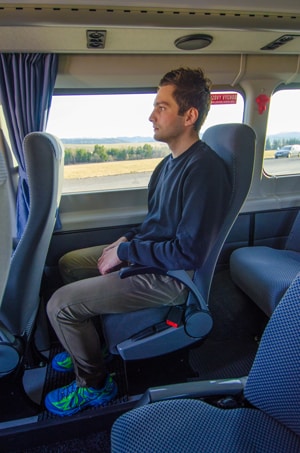 The 16-seater Peugeot Boxer midibus is the golden medium between more capacity buses and 9-seat minibuses. It has the following properties:
air condition
microphone
TV and DVD
luggage car trailer connectivity
Peugeot Boxer 9 seats + driver
The standard 9 seat minibuses are smaller in size than our Peugeot Boxer, which based on the standard van design, offers maximum comfort and maximum market space. A great indicator is more than 2000l trunk and the possibility of adjusting the tilt of seats and backrests on the seats. The properties of a minibus can be defined as follows:
air condition
adjustable seats
microphone
luggage car trailer connectivity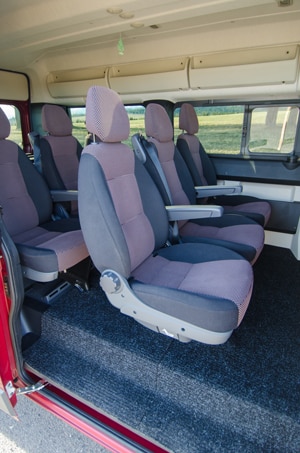 Volvo S60 3 seats + driver
The Swedish quality Volvo S60 is an integral part of our portfolio. The car is a good candidate for individuals, married couples or triple groups. Volvo is one of the safest brands on the market, as evidenced by the massive construction of the vehicle and the equipment of airbags. In addition to safety, the Volvo S60 gives you comfort in the ergonomic seats in the air-conditioned cockpit.
Too much luggage for the trunk?
Not a problem. We own two trailers with a capacity of 4500l and 3200l. In the case of transatlantic flights, where clients often have a lot of luggage, we replenish the volume of the trunks of vehicles with trailers. This ensures safety in the cockpit of the vehicle since all luggage is stored in the designated areas.